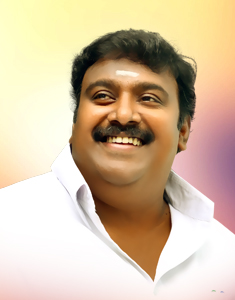 It gives me great pleasure to welcome you to "ADITYA INSTITUTE OF MANAGEMENT,SCIENCE AND RESEARCH" College. The college is situated in Villianur, Puducherry in Union Territory of Puducherry and affiliated to Pondicherry University (A Central University). It was established in the year 2022-23. This institute has been set up in a sprawling lush green campus of 14 acres. The college offers various Graduate programs in Arts ,Science and Commerce at Samarth campus.
At Aditya Institute, we motivate progressive attitude, accentuating admiration for the potential educational prospects. The college environment of our students is prioritized with protection and advanced academic facilities offering an inspiring setting to enable the students to enjoy all aspects of their learning.
We strongly believe that quality education begins with faculty-student interaction and education. Education is not a mere knowledge of facts but of values to contribute a nation. We believe our students are equipped to face the challenges of the rapidly changing world. We strive to full fill the parents ambition that they have on this Institution and in the lies our strength and inspiration. Our faculties are well experienced and Administrative staff have been the backbone of the college.
I wish the students the best and bless them to achieve success and come out good citizenship.
With best wishes,
Ashok Anand
Chairman,
Aditya Institute of Management Science and Research
"Wisdom is a weapon to ward off destruction;
it is an inner fortress which enemies cannot destroy"
By great poet Thiruvalluvar